Click the link below to sign up for classes!
January 25th-29th
⬇️  ⬇️  ⬇️  ⬇️  ⬇️  ⬇️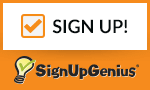 Due to the COVID-19, Feeling Fit has moved all classes to a virtual format, with a limited number of people in the studio.
Please email kim@feelingfitllc.com for more information.
Stay home, stay safe, stay healthy!
Class Description
5×4 – This interval style class takes you through four minute blocks of exercises consisting of 1:00 intervals of cardio, lower body, upper body and core exercises.  There are five stations, four minutes each, done twice.
Bar, Band n' Gliding –  This circuit style class uses Body Bars, tubing and gliding discs to help tone and strengthen your muscles.    
Body Blast –  This 45 minute, full body workout consist of twelve exercises, 1:00 minute each, using only your body weight!
Butts and Guts – This class is dedicated to toning your abs and shape your lower half.  Come work those hamstrings, quads, and glutes!
Core n' More –  This class is designed to build core stability as you strengthen and tone your abs, back and lower body, as well as improving overall posture. This class will also include Pilates, some yoga and core conditioning exercises. At the end of class we add on an extended stretching and flexibility section for a complete strength and flexibility workout.
Circuit Training – A fun and challenging combination of cardio drills and resistance training.  This class consists of either 60 or 90 second intervals done at different stations.  Weights, bags and jump ropes are just a few props used during class.  You will get an awesome workout and the time will fly by since you never know what your instructor will pull out of his/her bag of tricks.
Gliding – Gliding is an exciting way to increase strength and endurance.  Participants exercise using a pair of gliding discs about the size of a dinner plate.  Exercises are varied and interesting incorporating both upper and lower body.  Gliding is a fantastic option offering a fresh and challenging workout.
Heavy Bag/Focus Mitts – These two high intensity classes are done with either a free standing bag or hand targets.  Participants are lead through a series of kicking and punching combinations to the beat of high energy music.  Class members will improve endurance as they take part in this fast paced cardiovascular workout.  Put on your gloves and take on the challenge!
H.I.I.T – High Intensity Interval Training is a type of cardio training in which you alternate short, very high intensity intervals with longer, slower intervals to recover.  This class alternates between strength training and cardio.
On-the-Ball – This one of a kind conditioning class uses the Stability ball to uniquely challenge your muscles to a whole new level.  Enhance your stamina, strength, endurance, core and balance.  Discover muscles you never felt before.  Please BYOB to this class.
Powerstrike – You will learn to integrate martial arts kicks, punches, blocks and footwork.  It is a workout that gets results and is safe for people of all ages and fitness levels.  You don't have to know a lot about martial arts to get a lot out of Powerstrike.
Tabata – This high intensity interval training class (HIIT) is designed to improve performance with short training bursts. Tabata uses 20 seconds of intense exercise followed by 10 seconds of rest for only four minutes…but those four minutes produce remarkable effects.
Sculpting – This conditioning class is designed to strengthen and tone all major muscle groups and keep the heart pumping.  Body bars, dumbbells and tubes are used through out the class.